MIKE STOCK & MATT AITKEN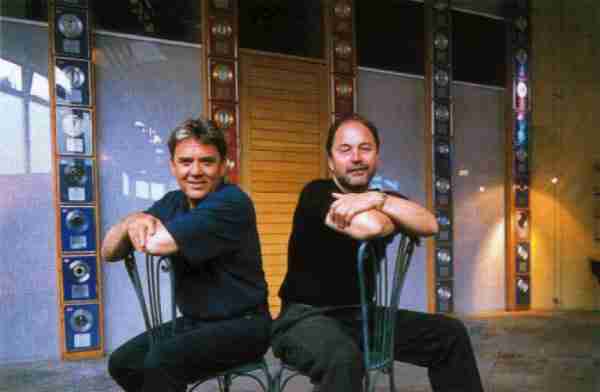 MIKE STOCK AND MATT AITKEN HAVE ENJOYED A MUSICAL PARTNERSHIP THAT HAS SPANNED OVER 20 YEARS AND THEY HAVE ACHEIVED THE KIND OF SUCCESS THAT OTHERS CAN ONLY DREAM.

WHETHER AS PART OF THE MEGA STOCK AITKEN WATERMAN WRITING AND PRODUCTION TEAM OR ON THEIR OWN THEY HAVE WRITTEN SOME OF THE FINEST POP SONGS OF THE LAST TWO DECADES AND CREATED SOME OF THE BIGGEST STARS AROUND.
SINCE 1984 THEY HAVE BEEN RESPONSIBLE FOR OVER 100 TOP 40 RECORDS INCLUDING 17 NO.1'S

IN THESE PAGES YOU WILL FIND OUT ALL YOU EVER WANTED TO KNOW ABOUT THIS AMAZING DUO.